Africa makes everyone think that it is a land full of jungle and wildlife adventures. Well, it is understandable since several Hollywood movies portrayed the continent as such. However, there is more to the story. There is loads of fun and excitement that comes packed with your tour in South Africa. And I am here to make you learn the package deal in detail. So if you are planning a recent visit there then congratulations, however, if not, then why wait? Get set ready, and read the article that would encourage you to plan accordingly. Therefore, let us get through the reasons why one must visit South Africa.

Enjoy The Blue Sky
The northern hemisphere brings in shivering winter. However, it is not the case here. South Africa offers great weather during and after the winter here. You can enjoy the sunshine and bright blue sky which you would love. Therefore as soon winter winds up here, Cape Town is all sunny where you would feel bliss and a sense of freshness. So if you plan to soak in plenty of vitamin D after the snowy winter then South Africa is just for you.
Nonetheless, It Is Whale Watching Time
If it's June and you are thinking of preparing a holiday, then South Africa is waiting for you. But why? It is the whale watching season. It starts in June and continues until November. The southern Overberg seashore observes the elegant return of the majestic aquatic beast who visits to carve and nurse their offsprings. It is a breathtaking experience to witness.
Another Alluring Observation That You Need To Make Is Cape Town
Cape Town is a lovely destination that is pretty impossible to wrap up in this small paragraph. And also, it is best to know the gorgeous location in real-time. The location is packed with mesmerizing combinations of mountains and beaches. Furthermore, the award-winning restaurants, bars, boutiques, cafes, shops, and penguins are another deal that forces one to plan a tour in this exquisite place. Therefore, make sure to add Cape Town in your itinerary now.
Sleep Under The Stars
Being romantic or not, sleeping under the stars is a handsome decision that everyone looks forward too. It is a direct connection that one makes with the cosmic nature. To make it happen, try booking the Malori Sleep deck, which is available at Motse lodge. This is in Tswalu Kalahari and experiences a dream night amidst the bushy setting. Well, it is a dream coming true experience to witness and cherish for a lifetime. Another great thing is that you get to hear out the snuffling wildlife around.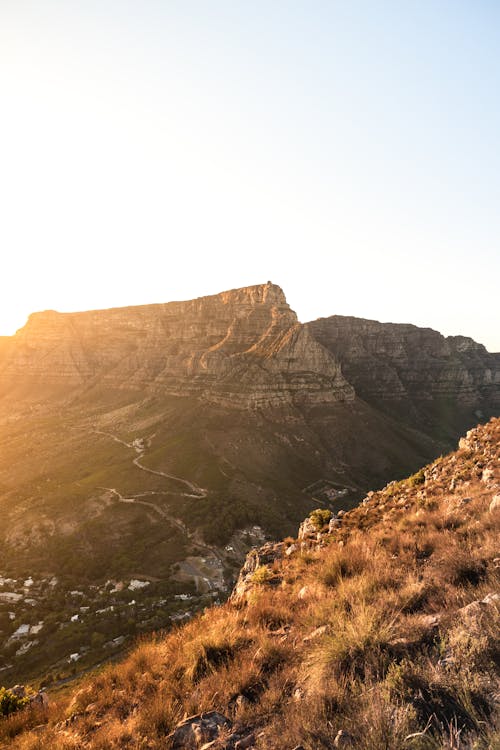 South Africa And Hiking
If you love walking great distances, then plan a day heading towards the misty Drakensberg Mountain which is KwaZulu Natal. Your hiking experiences will raise up since you will hike all along the forest trails moving up to the rugged hills. Additionally, on the western side, the Cederberg Mountains which is not only mysterious but elegantly beautiful which gets layered with ancient San Bushmen rock paintings.
Conclusion
Gear up and start planning your African tour right here and right now. Plan your visit to this mesmerizing location and cherish your time forever. Happy vacation!